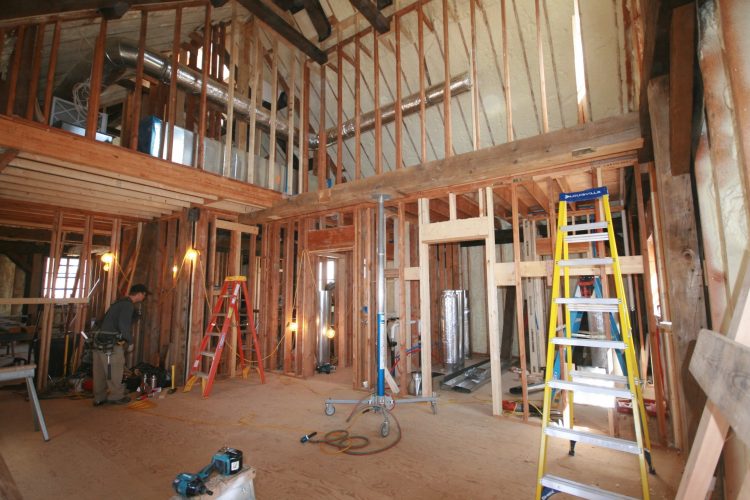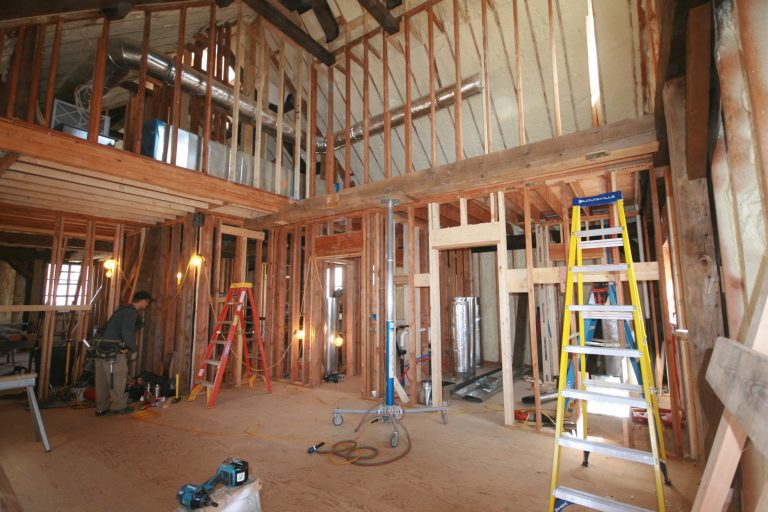 Have you just remodeled or are thinking about an addition to your home? However, your budget doesn't seem to match the costs to get this job done. So, why are remodeling costs rising? Over the past year or so there have been many factors leading to the rising cost to remodel your home. We want to help you understand why.
To start, lumber is the main source material used for framing and for roof work. Lumber is also the largest material cost for contractors, a cost that is passed onto the homeowner or potential buyer. Canada has been the largest supplier to the United States softwood lumber market for years. With different factors such as the Trump administration's 20% tariff on imported Canadian lumber paired with the lack of lumber supply in the US, wildfire season taking place in Canada limiting inventory and some supply chain issues, prices have sky rocketed by 40 % since last year. With prices for materials increasing this will reflect in the final cost of a project for customers.
Labor Costs
Labor costs have played a role in the increased prices. As the unemployment rate has recently dropped below 4%; construction workers are in short supply in a booming economy where demand is rising every day. With all this work, laborers can now demand higher wages from employers. Labor costs can already take up a hefty portion of a final bill, but now with the increase in pay wages, this can have quite the impact on the bottom line of a project.
Materials
The ability to transport materials has also caused an issue. Many Lumber companies in Canada such as Canfor Corp. and West Fraser Timber CO. have told Bloomberg that inventories at their sawmills have been building up do to the lack of trains available to transport the materials to their customers. Companies now must pay more in order to ensure that these distributors will deliver their materials to them in a timely, efficient manner.
Recently roofing supplies and accessories have seen a rise in cost. Here is a graph from one of our distributors (SRS Distribution) showing how their suppliers have increased the prices for inventory. Since January, five of the biggest manufacturers have increased their prices three times compounding to be between a 15% – 23% in just 6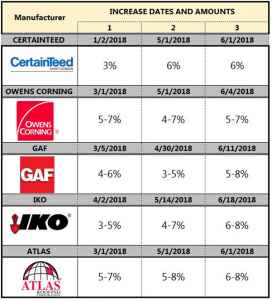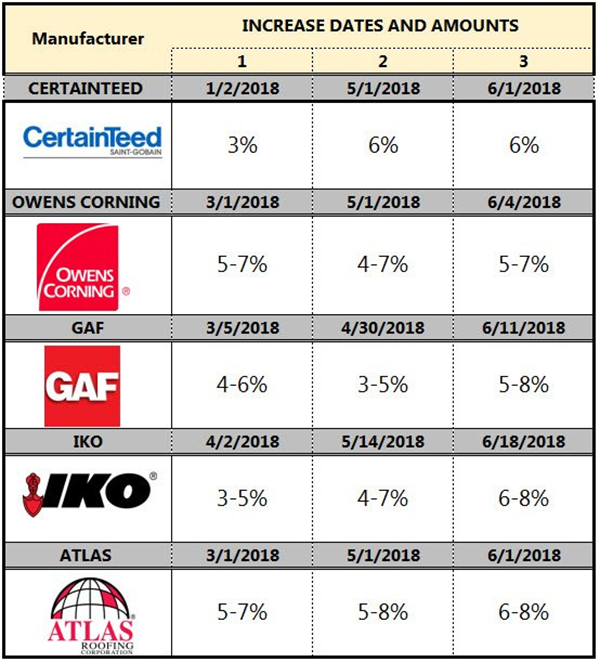 months. "As a result of these increases, we must implement a price increase for all roofing materials and accessories of 6%-8%. All fuel delivery fees and surcharges will increase as well." Another of our suppliers, ABC Supply, recently informed us that another price increase will be instituted on July 1st, 2018 on all shingle and related product. These along with accessory items have increased another 7-8% after the increase on June 1, 2018. This increase forces contractors to raise their estimates for the price of materials and will affect the cost of your final project.
Conclusion
These days it is so hard to find the perfect home in the prefect area. It is much easier to customize your current home to your liking, while also improving your homes resale value. Between the rising costs of materials, increase in labor costs and the transportation issues, these can have a powerful impact on the final cost of your remodel. The costs have continued to rise throughout 2018; impacting home owners and should be something to consider when planning and budgeting your remodel. These are a few of the reasons for the rising costs in home remodeling.
UPDATE (10/30/18) : As published on JLC.com Lumber prices have plummeted over the past few weeks since their summertime spike. As shown below prices have dropped down to $373 per 1,000 board feet in mid October. That decrease of almost $200 shows how the summertime spike in cost of materials can impact your overall project cost.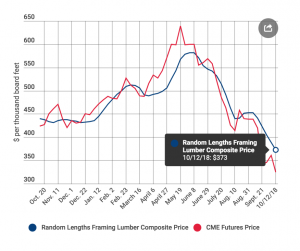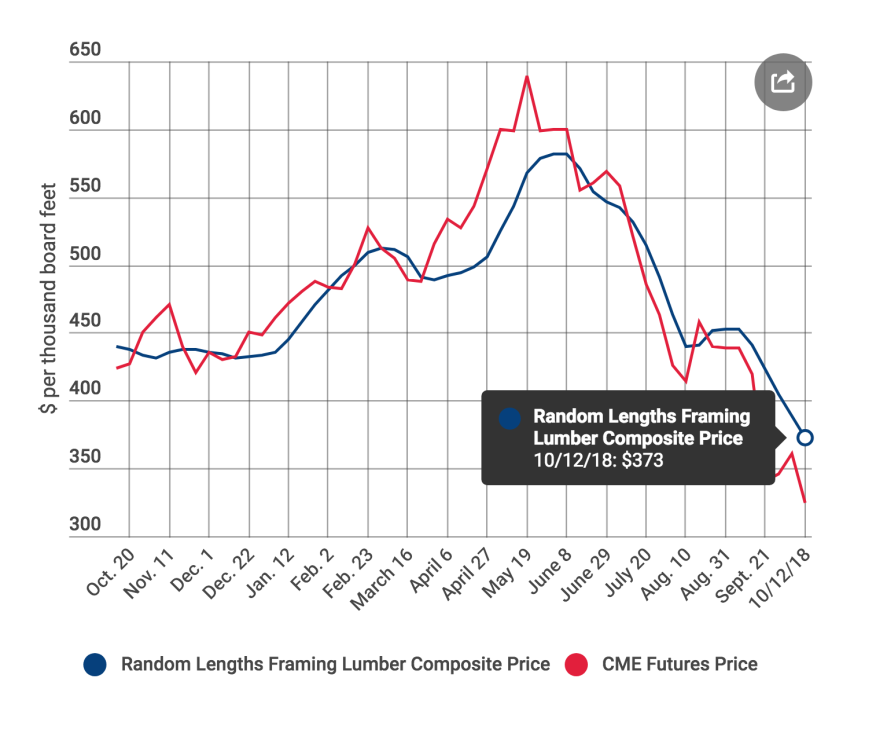 If you are considering a project, New Dimension Construction would be pleased to discuss our process with you. Contact us HERE.
Also find us on Facebook and Instagram(@NewDimensionConstruction) to stay up to date on our projects, upcoming events and newsletters.