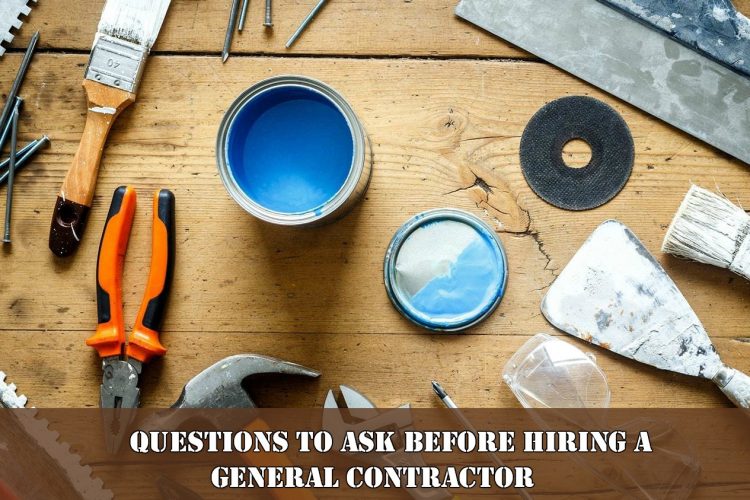 You've made the decision to start a home renovation realizing this is not a DIY project. You need a professional!  To find a Contractor to meet your needs, you find yourself asking friends for referrals and scouring the internet for solid reviews.  Let's say you found your top 3 choices of local Contractors you could potentially hire. We at New Dimension Construction have a few tips and questions you can ask each of them to help you make your final decision with confidence. Here are the questions to ask before hiring a general contractor:
How long have you been in business?
– This is a simple question but can provide a lot of help in your search. A Contractor that has been doing business locally for the past 10 years will have built up a reputation throughout the community that he will want to uphold. On the other hand, a relatively new Contractor may come in at a lower cost just to get some work, and this could be potentially risky. With little experience or references, how can you trust this Contractor to do the work properly?
Do you have insurance/workman's compensation?
– Insurance is required for a Contractor, and if they aren't insured it could potentially put you at risk of a lawsuit if someone were to get injured on the job. If you want to know more read our blog "The importance of properly insured Contractors." or check out this article from an insurance agency to give a different perspective on the topic.
What is the timeline for this job?
– Once you have received an estimate from a Contractor, they usually approximate how many man-days a project will take. Granted, some unforeseen circumstances can throw it off, but they should have a pretty good idea of when your project will be completed. Paying a contractor to complete a project in 100 days compared to another that can do it in 160 days will have a big impact on your final cost.
What is the payment schedule?
– No reputable contractor would ask for the full price upfront. Most will break the big project down in a payment schedule with payments due as certain phases are completed. In this way, you are sending out smaller scheduled payments throughout the project and not paying one large sum at the beginning of the end of the project.
How can I get in touch with you during the project?
– Often the project manager will not be on-site every day. He will have his employees as well as subcontractors in and out of your house completing tasks. Keeping a flow of communication between the project manager and the client should be of the utmost importance to them. They should be readily available to answer any of your questions or concerns via phone, text, or email.
Will You clean up at the end of each day?
– Renovations are never completed in a single day. So most likely, the contractors will leave tools at the job site for the next day. If you are trying to live and maneuver around the work being done in your home, you will not want garbage, dust/dirt, and tools laying all over your property. Courteous Contractors will clean up the job site at the end of each workday so that the customer can carry on with their lives with as little interruption as possible.
Will, there be any additional charges/how will they be dealt with?
– Most Contractors can usually be fairly accurate when it comes to their estimating. However, home improvement can be unpredictable and unforeseen circumstances can arise mid-project which could increase the cost of the initial estimate. You want to make sure that your Contractor will not spend extra money without informing you. If they do not inform you, your final bill could be well over the agreed-upon price.
Will you guarantee your work?
– Contractors should offer a guarantee on defective materials and workmanship problems. If something goes wrong, you should be able to call your Contractor and have them honor the guarantee.
The last thing you want is to find out that you hired the wrong person for the job halfway through. There have been plenty of horror stories about customers hiring a contractor that is unqualified for the job. Do your due diligence before agreeing to anything. Make sure that there is a clear line of communication between you and the project manager. These questions to ask before hiring a general contractor are just a few you may want to ask. Be sure to get details on the scope of the work they will be doing for your home.
If you have any questions about how we do business, check out our FAQ Page.