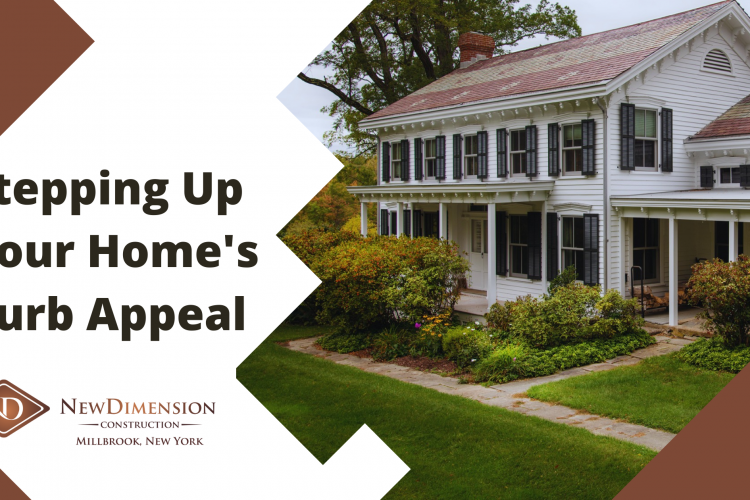 With the current situation in the world and the shape of our economy, many believe the real estate market is heading for a boom. A combination of low interest rates and the trend toward working remotely can make purchasing a home look very attractive. Whether or not you are looking to sell, reevaluating your home's curb appeal is a smart thing to do. Curb appeal has a big impact on others' perception of your home. Sit in the mind of a potential home buyer and consider what you would want to see in a prospective new home. Here are a few improvements to consider.
A new front door
First impressions mean everything, and one of the first things visitors see is the front door. You want it to project a welcoming and inviting presence. A clean, great-looking front door can have a big impact on the overall look of the home.
Window replacement
Windows play a big role in curb appeal. Even if the rest of your home looks great, if your windows are old, rotting, or falling apart, they will stand out and make the whole house look unattractive. Depending on how many windows you have, the cost of replacement may be prohibitive, so examine your budget. You may decide the return on investment is not worth it, so more modest improvements, like cleaning the panes and painting the trim, may be more palatable.
New siding
New siding can make your home stand out and protect it from the elements. You have plenty of options when it comes to color and material–vinyl, stucco, wood, for instance. The material you choose will determine the amount of maintenance it requires, the cost, and the overall look of your home. Choose colors wisely; some are welcoming and pleasing to the eye, while others can be a turnoff. If you're sticking with the siding you have, make sure it is not in disrepair.
Paint
Homes made of brick won't require fresh paint, of course, but exteriors like stucco and siding might. Neutral colors are often the safest option. Bright colors can be warm and welcoming but more likely off-putting for the average buyer. Save them for less obtrusive parts of the exterior, like the trim or the front door, to make them pop.
Evaluate the outdoor living area
Whether in the front, back,o[] or side of your home, an outdoor living area can add great value, serving as an outdoor extension of the home. Whether it's a deck addition or a simple patio area, an outside space to entertain can be a big attraction for potential buyers.
There's a wide variety of things you can do to improve your home's curb appeal, some major, some minor, but all worth considering. Homes with high curb appeal command higher prices and take less time to sell than homes without it.