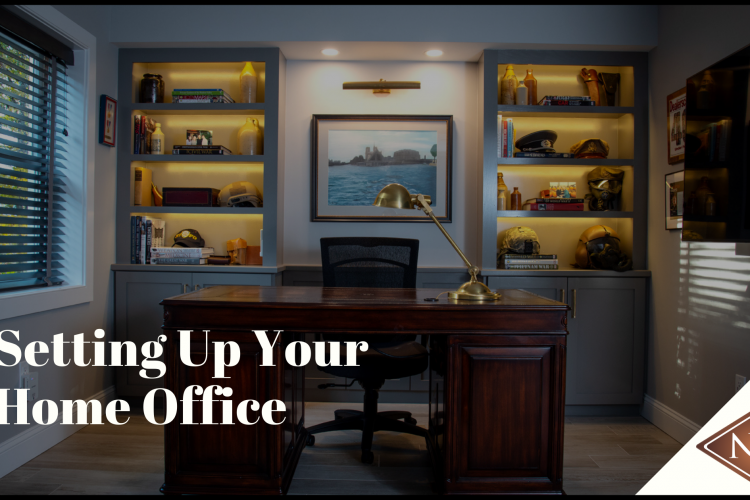 While many people have the luxury of working from home these days, they may not be prepared with the proper home office. Chances are you don't have all the tools to stay productive that you'd have at your actual place of work. Here are a few tips on what can help keep you focused on work while you're in a home setting.
A desk
Sitting at the kitchen table with food or drinks and your computer is probably not the best setup. Sending out emails while hunched over your laptop on the couch isn't much better. Unless you're handy with carpentry tools and can DIY, consider buying an autonomous desk. This adjustable desk allows you to go from a sitting position to standing up by raising the desk to move with you for optimum comfort. Just changing positions while you work can improve your motivation and productivity, not to mention your physical and mental well-being.
A mesh Wi-fi system
There's nothing worse than a slow internet connection in the middle of a Zoom meeting or losing your connection entirely when trying to send an important file. Depending on how good your internet connection is, you may want to consider setting up a mesh Wi-fi system, which allows you to place access points around the house, so no matter where you are, you have a good Wi-fi signal. If you start your morning on your laptop in bed, for instance, and then move to your home office, there won't be any connectivity issues. Most of the systems can cover a range of a couple of thousand square feet. They are also easy to set up, and you can control them with your phone. Make sure your entire home is covered. Check out the eero Pro 6 or Google's Nest Wifi.
Noise-canceling headphones
While you are physically separated from your coworkers and customers, phone calls and internet communication in the form of Skype or Zoom meetings are more important than ever. Invest in a pair of noise-canceling headphones to make sure you aren't disturbed by whatever else is going on in the house and can focus on clear communication.
Digital assistants
Whether it's the Amazon Echo or the Google Assistant, a digital assistant can not only control other appliances in your home, but also check the weather, update you on the news, play music to keep you focused, and even conduct simple research. If you link it to your phone, it can keep track of your schedule and send you reminders.
A surge protector
One guarantee while working remotely is that you'll have a lot of technology to charge along the way. From laptops to headsets to phones, make sure you are using a surge protector.  It will give you more outlets for your devices and an extra layer of protection from power surges.
Proper lighting
Several studies have shown that natural light helps boost productivity, so try to place your work area near a window. If you don't have that option, full-spectrum light bulbs have the same balanced temperature as natural daylight, providing you with many of the same benefits.
The perfect home office fits your personal style and feels comfortable while putting you in a working mindset. An office doesn't have to be a dedicated room; sometimes the smaller, the better. Just make sure it is as free of distractions as possible so that you're ready to go to work.