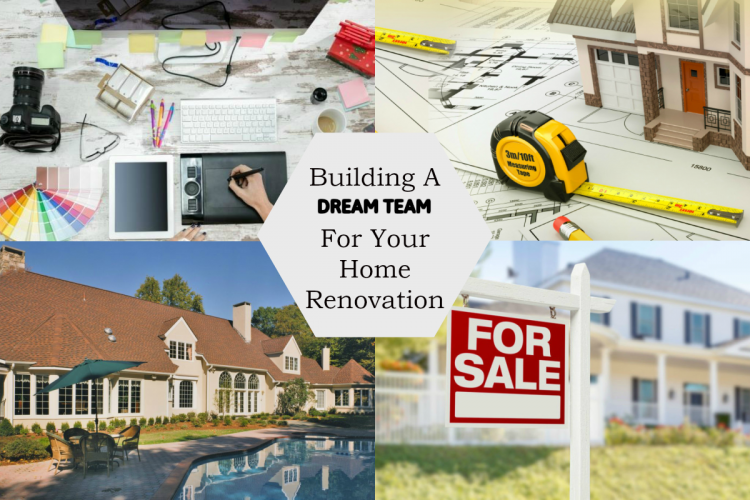 Spring is in the air, with the temperature rising, flowers blooming, colors popping, and the sense of renewal. It is also that time of year where homeowners start thinking about home renovation. Based on a recent study conducted online by Harris Poll, it was found that 58 percent of homeowners planned to do home improvements this year. Roughly 30 percent said they would do all the work themselves, 36 percent would hire a professional, and the rest planned a combination approach.*
What do contractors, realtors, and interior designers have in common? They help homeowners buy, build or remodel their dream home. There are many benefits of working with realtors and interior designers: the experience, talent, knowledge, while saving time and money.  Hiring a contractor or an interior designer can seem costly, but by using an expert in their field you are able to avoid hurdles you otherwise might come across.  It is crucial to find the right people to work with and build a trustworthy relationship, for a project to be completed successfully.
From a realtor's point of view, homes that have been professionally remodeled are more sought after and easier to sell to potential buyers. Interior designers go above and beyond the decorations, as they know the ins and outs of everything home related including lights, structures, and energy.
By creating a renovation dream team that is already familiar with one another, will only help make the home renovation process run smoother. They can come together to create a fresh, professional and valuable perspective that can make any renovation enjoyable.
*Source: New Poll Shows Remodeling Desires Remain Strong
Building a true Renovation Dream Team will help your home renovation project go very smooth. Check out some of our past renovation projects to see if any can help inspire you!