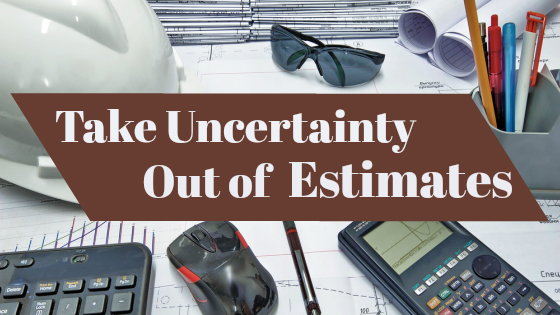 What is an Estimate?
The Oxford Dictionary defines estimate (verb) as "roughly calculate or judge the value, number, quantity, or extent of.". For contractors, an estimate is a rough idea of what a project may cost. And is then given in a ballpark format. This can be unsettling to homeowners and lead to uncertainty about what the price of the project includes.  That type of remodeling estimates pricing can drastically change when a project start, and the extras begin.
What is a Scope of Work?
On the other hand, a scope of work is an accurate, comprehensive, and detailed breakdown of work, with fixed pricing. A scope of work shows what is included, what is not included, as well as selected materials and finishes based on the homeowner's preferences and desired budget. This accurate pricing, depending on the size of the project, can take hours or days for a contractor to calculate.  In our view, this type of pricing justifies a fee.
While it's important to have a rough idea of what a project can cost (remodeling estimates); homeowners need to be prepared for what their project is going to cost.  By starting off a project with a full disclosure of expectations, a contractor can give an accurate price without later adding extras.  It's important to remember that free estimates are often free because the lack of time/effort spent putting them together.
The Process
Select contractors, have developed a process that gives clients a way to know what their final project will look like before starting.  We do this because we believe the experience is just as important as our quality of work.  We come to your property to evaluate your project and to see if we are a good fit for each other. Then we will give you a ballpark number and schedule an additional appointment(s) to draft up a comprehensive scope of work.
If you are considering a project, New Dimension Construction would be pleased to discuss our process with you. Call (845) 605-1313 or email info@NDCcontracting.com. We think you will find our approach refreshing.