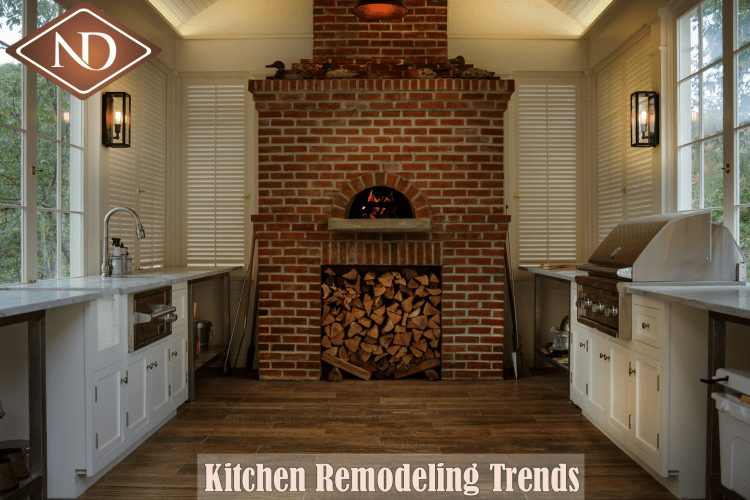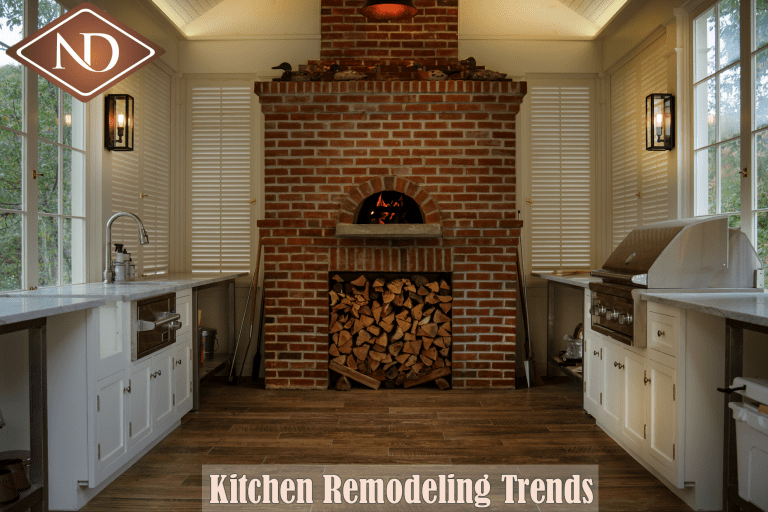 Kitchens have changed a lot over the years and planning for your kitchen remodel is very important. Technology advances and cultural changes also impact the look and feel of a kitchen. As with any modern design trend, clean and simple styles have become favorites for homeowners. Natural light is also becoming an essential component of the overall look and function of the kitchen space. Therefore, some people are choosing to replace some cabinetry space with windows. Open concept kitchens continue to be popular among homeowners. According to a report from Houzz, 53% of homeowners want to make the kitchen more open. There are plenty of options to fully customize your kitchen to your liking. With that said, here are a few Kitchen Remodeling Trends that seem to be becoming popular:
Remember Storage is key:
Most kitchens you walk into can often feel cluttered. Wouldn't you love the ability to hide on-counter appliances, utensils, and cooking supplies in cabinets or pantries. Several cabinet manufacturers have started creating custom-like options, like tall pull-outs for each side of the fridge, while designers continue to put emphasis on adding walk-in pantries. These places for extra and organized storage will ensure that your kitchen looks and feels nice and tidy; while also allowing you to stay organized.
White is Out:
There has been a color revolution over the past few years. White is gradually fading out in favor of more vibrant colors to really set the mood of the entire room. This includes colorful cabinets with dynamic hardware and appliances with bright exteriors. Tones of green and blue have become dominant in recent years when it comes to islands, wall storage and appliances. Often the color of these can tie together with the backsplash tiles and window treatments of the room.
High-Tech:
Along with the rest of world, the kitchen has experienced some modern technology upgrades over the past few years. Smart appliances make life much easier. Wifi-enabled coffee makers can prepare your morning coffee before you even get out of bed, and wine technology is evolving from big wine fridges to restaurant-quality single pour preservation systems. Digital assistants to help with recipes, voice activated microwaves and faucets that turn on with a tap of the wrist and a temperature sensor; all of these can make life in your kitchen a lot less hectic.
OPEN SHELVING:
Wood, glass, minimal, traditional—when it comes to selecting kitchen cabinetry, the possibilities are bountiful and beautiful. Open shelving in place of closed upper cabinets will continue to be a top trend remodeling a modern kitchen.
A sleek and practical design, open shelving allows homeowners to organize and display cookware, serving trays, and plates. With no doors to hide behind, open storage solutions offer an incentive to stay tidy and keep kitchen collections cohesive. With a range of available materials and styles you can choose the right ones to match your unique style.
Nowadays your options are plentiful, so you can truly customize your kitchen to your exact preference.
If you are looking for some inspiration for your kitchen remodel, check out our portfolio HERE.