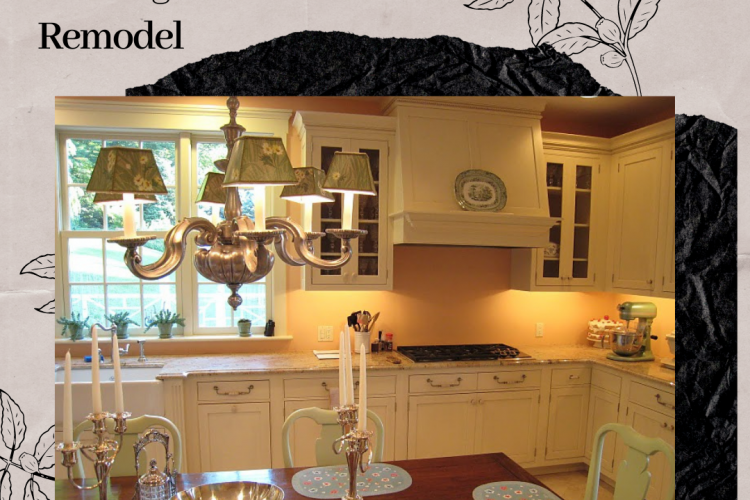 Often called the heart of the home, the kitchen is where most families spend their time and entertain. Remodeling this space is very popular and provides one of the largest payoffs in terms of a property's resale value. It's also one of the most complicated remodeling projects and can be the most expensive. So here are 5 things to know before starting a kitchen remodel:
Budget Wisely
Budget wisely. According to Remodeling magazine's "Cost vs. Value 2020" website, which compares average costs nationwide for remodeling projects with the value those projects retain at resale, a minor or midrange kitchen remodel averages $23,500 to $68,500, depending on the square footage and scope of the work. (The average major, "upscale" renovation? That's $136,000.)
A full kitchen remodels can easily be your most costly project. Make sure you are spending money where it is needed most. You may not need a full remodel; new cabinets or tile may be all it takes for a fresh look, so make sure you fully assess what needs to change and what doesn't.
Appliances
Don't wait until the last minute to buy appliances. There is nothing worse than buying an appliance toward the end of your remodel only to realize that it doesn't fit the dimensions of the countertops you've already put in.
Depending on placement, a dishwasher can require additional wiring and plumbing, and adjacent cabinets should pair seamlessly in height. Cooktops vary in-depth, so make sure yours matches the depth of the cabinet underneath. If new appliances are a necessity, make sure they are a focal point in your planning.
Layout
Try to keep the same basic layout. If you are looking to save money and keep the project simple, maintain the existing layout, keeping major systems like plumbing, gas, and electricity in the same place. There is still room for customization in things like cabinetry placement and countertop material.
Lighting
Don't skimp on lighting. Lighting is a critical element in the comfort and function level of any kitchen. A good kitchen plan should include a variety of lighting sources and types. Using a mix will help highlight the focal points of the kitchen and provide you with productive work and social space.
Recessed ceiling fixtures can illuminate the entire kitchen and make it an inviting place for cooking and entertaining. Use under-cabinet lighting to showcase counters, backsplash, and cabinetry and make countertop tasks a breeze. Pendant lighting helps brighten work zones like islands and sinks, providing diffuse light without creating shadows, which helps with food preparation, cooking, and cleaning.
Cabinets
Save on cabinets. Although cabinets can be an important part of your kitchen remodel, the cost makes it worth considering whether they really need to be changed. You can install open shelving to save money and still give your kitchen a unique look. A new paint job and a switch-out of hardware can bring a whole new life to your existing cabinetry.
If you decide you want new cabinets, they don't need to be high-end custom items, according to Houzz.com:
"…Customized options are a surefire way to increase the cost. This doesn't mean you have to go without any sort of decorative touch, though. Just be strategic about it. Splurge on crown molding and save somewhere else. Add a few decorative legs and cut back on the pullouts. Bottom line: You can add some detail and find other ways to save." (Link: Houzz.com)
Cabinets can really run up the cost of your kitchen remodel, so be smart about your decisions and pick what fits your budget and your taste.
In the end, it comes down to what's driving your remodel. Before you consider gutting the room, visualize how the new space will look and function. Before you go to a contractor, have a good idea of your wants and needs. The kitchen should flow with the rest of your house for aesthetic appeal and potential resale value.
If you are looking to remodel your kitchen or have any further questions feel free to contact us