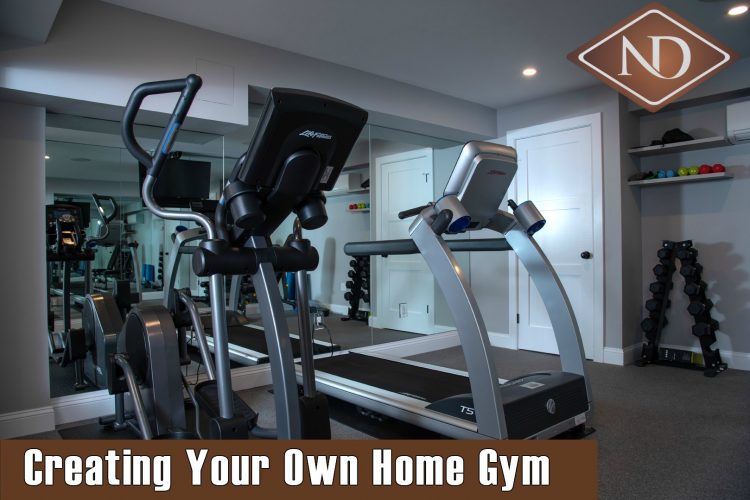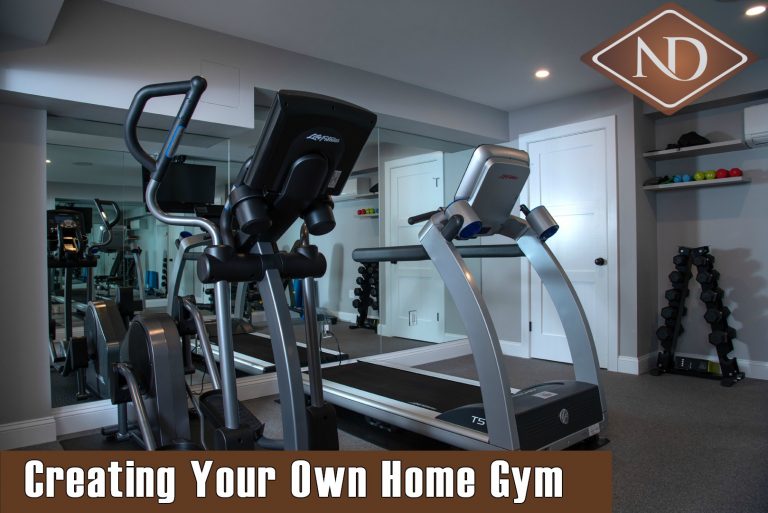 The New Year causes many people to think it's time to start fresh. Often, getting in shape or losing some weight is part of that "New Years' Resolution." Is going to a gym part of the solution? Ask yourself these questions. Why go through the hassle of signing up for a gym membership having to deal with a monthly payment?  Do I really want to deal with all those people at the gym? Have I considered all my options? Have I considered adding a home gym? Upfront it may seem costly, however being a regular Gym Member is not without cost! Having a home gym means you can work out when your schedule allows, all in the comfort of your own home. We are going to tell you exactly why /how creating your own home gym can be beneficial to you.
Equipment
Even the smallest spaces can be turned into a gym. Equipment such as a treadmill or elliptical, a bench, barbell, and weight plates might be all that is needed. Other items such as jump ropes, pullup bars, dumbbells etc. can also be beneficial for your fitness routine. There is no need to break the bank when looking for equipment. Keep in mind that you only need a few essential items to start out and you can upgrade/add accessories over time. You can go on eBay, craigslist or even the Facebook marketplace and find plenty of people selling used fitness equipment for a fraction of the cost of new equipment.
Atmosphere
Setting the atmosphere is crucial. Many people find it hard to stay motivated working out at home. To counter this dilemma, tailor the room to your personality so as soon as you walk in, you will be motivated to start working out. Setting up a mirror, putting up some motivational posters, having a TV set up or speakers to help you get through your routine can all be helpful. You may also want to add a mini fridge to keep water bottles or other hydration available. A convenient towel rack with towels can also refresh. Furthermore, be sure that your room is well ventilated, either by adding an overhead fan or an extra window.
Flooring
Next you are going to need proper flooring, which is essential. Proper flooring will protect your house, the gym equipment and reduce the sound level coming from the gym. Rubber or foam flooring will last for years and is affordable. You do not want to be dropping weights or sweating on a hardwood floor, so invest in the proper flooring to give your gym the perfect touch.
There are many options to choose from when looking into flooring. Often people will choose rubber tiles which are easy to install, durable and have great shock absorption. You can choose from many other options such as foam tiles, carpet tiles or even artificial turf. Each of them has their pros and cons and can cover a broad range of prices per square ft. Choosing the right flooring comes down to the types of workouts you will be doing, design preference and your overall budget.
Home Value
As a bonus, setting up a home gym can add to your home value. Many people will find this an appealing benefit to your home. A home gym, like a home office, are not necessities but are a nice perk improving the perceived value to buyers. Even if you are not planning on selling anytime soon, having a space dedicated to focus on your physical health will be beneficial to help keep you motivated.
New Dimension Construction has recently designed and installed a home gym for one of our clients (pictured above). We know just what it takes to create a home gym to best suit your liking. If you're considering converting one of your spare rooms into a gym, please feel free to give us a call and we can discuss our process further.
We recently took a spare room and remodeled it into a home gym, along with remodeling many other parts of the home. Check out the photos HERE