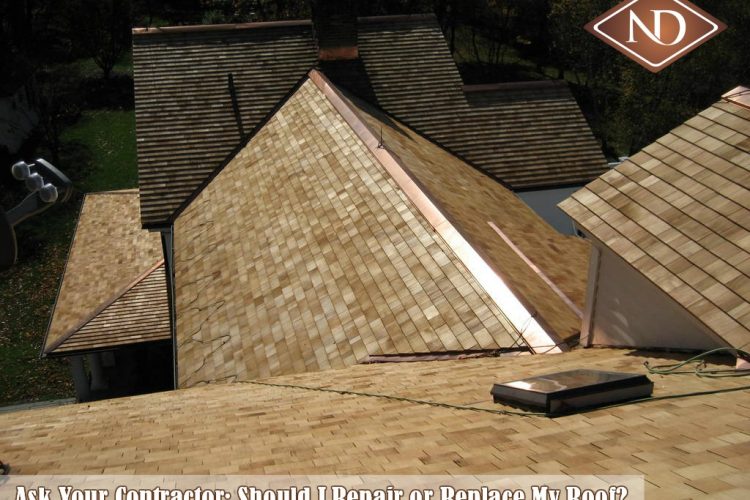 When is it time to repair or replace your roof? To begin with, the expected life of a roofing product needs to be taken into consideration. Asphalt shingles typically last between 20 and 30 years, cedar shingles and shakes around 20 (depending on sun exposure or shading), standing seam metal 60 years, and slate 60-100+ years.
There are many factors that affect life span such as a heavily shaded roof. If you have an asphalt shingle that is leaking, take note if you have seen shingles on the ground or you can see missing shingles. If your roof is wood, is there a heavy layer of moss or decomposition of the shingles. Or if you have slate perhaps several slates have slipped off the roof or some have cracked.
Before you assume your roof is at the end of its life consult a reputable roofing contractor to assess your roof. Perhaps you can extend the life of the roof. An example of this was a client who called us because they were told that they needed a new roof. We examined the roof and located a few problem areas. We fixed some flashing and replaced a few shingles, thus extending the life of the roof by few years. Allowing them to settle into their home and prioritize spending on repairs.
Instead of assuming the worst, if your roof suddenly starts leaking, contact someone who is willing to solve problems not just replace the roof.
Should I Repair or Replace My Roof? Contact us here if you have any further questions.