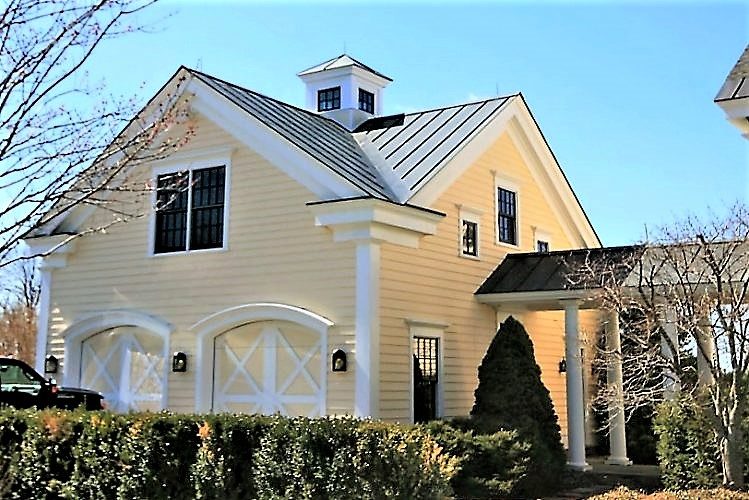 Why Boral?
Versatile, durable and low-maintenance are some of the terms used to describe this exterior material. Boral TruExterior® is made in the USA from Poly-Ash Technology. This product is sustainable as it features a minimum of 70% recycled content.
Even though Boral replicates the look of wood, it does not share the numerous inadequacies that wood products face. The main plus for Boral is that it maintains "dimensional stability during temperature and moisture changes". This in short means that it minimally expands or contracts with extreme temperatures and can resist rotting, cracking and warping.  It also does not support the growth of mold or mildew and can resist termites.
Our craftsmen at New Dimension Construction, prefer to install Boral TruExterior® because it is low-maintenance for the homeowner and a reasonably priced. There is no need to prime the ends or field cuts, which along with being able to use a wide variety of fasteners and woodworking tools make installation a breeze.
Our clients choose Boral TruExterior® because there is minimal maintenance and upkeep, unlike some other exterior products. It can be painted any color without any special technique and can easily be cleaned using a mild soap and water. There are variety of styles and broad range of sizes choose from and the product itself is reversible to show a wood grain or smooth finish.  Another plus is that Boral can come in contact with the ground, roofline and masonry.
We would like to note that we are not sponsored by Boral. We truly think that Boral TruExterior® is a remarkable product and would recommend it to any of our clients.
Want to see a recent project where we used Boral? Check out our JLC Article: Fixing a Poorly Flashed Cupola