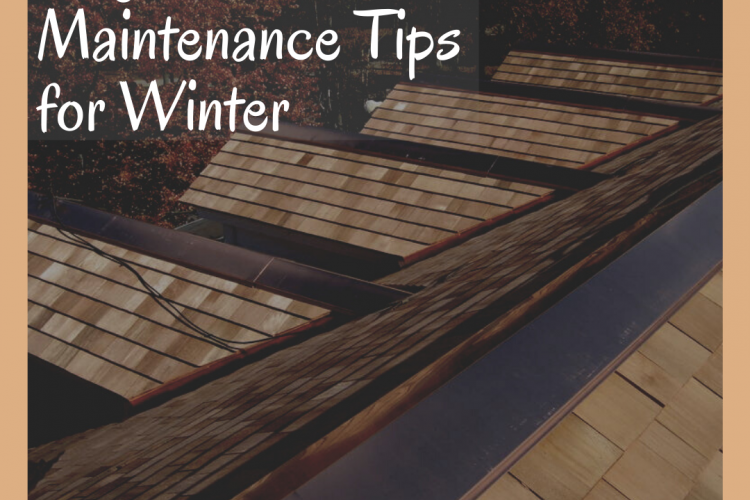 With winter nearing, it's time to get your house in order and organized for the cold weather and potential snowstorms. When it comes to winterizing your home, not prepping your roof to deal with harsh winter weather conditions can be a costly oversight. Here are a few roof maintenance tips you'll want to do to prepare for winter's wrath.
Check shingles and flashing
Missing, loose or damaged shingles can leave your roof exposed to leaks and water damage. Water can easily slip through the exposed areas where your shingles are missing or broken and seep into your home.
Roof flashing is vital to protecting your roof from leaks. Flashing functions as an additional protective layer that directs water off the roof, preventing leaks. Harsh weather conditions–strong winds and freezing temperatures–can sometimes cause the roof flashing to corrode, so make sure it's properly sealed and in order before the winter comes.
Clean out gutters
Clogged gutters can be an issue anytime but are especially a concern in winter. A clogged gutter cannot lead melted snow down and away from your roof, which can lead to serious problems. And a leaf-filled gutter can fill with ice, thereby straining and possibly breaking it.
Trim trees that are near the house
Hanging branches can add to the debris that gets onto your roof and in your gutters. They also present a hazard during severe storms, potentially falling on or near the house and damaging your property.
Inspect the roof for sagging areas
Take a look at your roof. Do you see any sagging or bent areas? If so, you will want a professional to come in and recommend a solution, if necessary. Sagging areas can become a real problem in a heavy winter snowstorm, with the extra weight of snow and ice causing further damage.
Inspect your attic's ventilation
Without proper ventilation in your attic, the heat from your home can easily seep out, allowing cold air in, thereby increasing your heating use and raising utility bills. Make sure your attic is properly insulated and can protect your home from frigid temperatures.
The last thing you want to worry about in the winter is repairing your roof. "Once snow piles on the roof, repairs become extremely difficult and snowmelt can bring large quantities of water to bear upon drywall adding inside damage to outside damage. It should not be forgotten that melting snow can cause leaks where rain would not. The classic "ice dam" is one example, but the generally meandering path taken by water that melts under snow enables it to find ways into the roofing system that a steady rain might not. " (Frederick Roof Repair)
Take the necessary precautions now to have a safe and warm winter inside. Roof maintenance is very important to keep the structure of your home healthy.  You may be able to accomplish some of these tasks on your own, but if anything looks serious, call a professional. It's far better to be proactive than reactive when it comes to your roof health.